---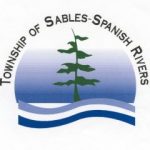 Welcome to the official website for the Township of Sables-Spanish Rivers.
---
March 30, 2020
Township Operations
The Municipal Office remains closed to the public.  We are still here to assist by email at inquiries@sables-spanish.ca or by telephone 705-865-2646
The Public Works Department is continuing their spring maintenance schedule, while practicing distance separation from each other and the public. 
The Rainbow District Animal Shelter remains open by appointment.  By-law Enforcement officers are on call to deal with Animal Control concerns. For further information, to register your pet or to place a report please call 1-800-836-6661.
The Tennyson landfill site is open during regular hours of 10 am-2 pm every Saturday.  Our attendant is diligent in physical distancing and self-sanitizing practices.  We thank you for your part in physical distancing and adherence to landfill operations.  This will allow us to keep the landfill site open to the public.
Curbside household waste and recycling pickup continues.  Due to the Covid-19 pandemic GFL is taking necessary steps to optimize operations and ensure continued service during this difficult time, while ensuring the safety of their workers.  All garbage bags must be tied.  Any untied garbage bags and/or loose garbage in cans will not be picked up.  Recycling bins shall not contain loose tissues, wipes, masks or other contaminating product.  Please dispose of these in your garbage.
The Township will provide for the purchase of bag tags at the Township office, 11 Birch Lake Road, every Wednesday from 9 am to 12 pm.  Payment must be by debit only.
Due to Covid-19 the Township playgrounds are closed. 
Burning permits can be obtained by sending a request by email to inquiries@sables-spanish.ca.  This request must include the civic address of the property where burning and phone number.  A scanned copy of a permit will then be emailed back and shall serve as the official permit for the time period specified. All conditions on the permit must be adhered to.
Please continue with physical distancing, avoid gatherings of more than 5 people, stay at home and only go out when absolutely necessary.  If you have been away, you must stay home for 14 days.  Do not go to the grocery store, do not visit your friends and family – STAY HOME.
---
March 24, 2020
TO THE RESIDENTS OF THE TOWNSHIP OF SABLES-SPANISH RIVERS:
Over the last couple of weeks our daily lives have been impacted and the way we conduct ourselves is changing rapidly.
We would like to thank each person, including our local businesses and organizations, that are doing their part in the fight against COVID-19 by supporting each other, isolating if necessary and practicing physical distancing. 
The Township office and other municipal buildings remain closed to the public until further notice or until the Province advises it is safe to reopen. Municipal staff can still be reached by phone at 705-865-2646 or by email inquiries@sables-spanish.ca.  They will do their best to assist you in whatever way they can.
Our Medical Clinic remains open but we ask that if you are returning from travel outside the country or are experiencing fever, cough or difficulty breathing DO NOT go to the hospital or doctor's office.  Stay at home and call for an over the phone screening with a health care professional who will direct you from there. Please call Public Health at 705-522-9200 or Telehealth at 1-866-797-0000 for proper screening.
In this unprecedented time, we ask that you follow advice from the experts.  Do not be guided by panic. Rather, be guided by those that have the answers.  Follow the Ontario government's website (www.ontario.ca/page/2019-novel-coronavirus) which is updated at 10:30 am and 5:30 pm daily.
We have to take this seriously as the number of cases are increasing daily.  It is imperative that you follow the advice that Health officials are giving us:  Wash your hands, stay 2 meters apart, avoid large gatherings, stay at home and only go out when absolutely necessary.  If you have been away, you must stay home for 14 days.  Do not go to the grocery store, do not visit your friends and family – STAY HOME.
Our Legions and Churches are closed, so it is important to call your neighbour or family members to do a "wellness check".  Offer to do their shopping and drop it off to them.  Designate one person from your household to run errand and pick up groceries.
We are all in this together helping each other.  And when this is over, we all will be proud of what we did for each other as a community. 
 Sincerely,
Mayor Les Gamble and Council
---
HELPFUL RESOURCES
Please visit the following websites for accurate and up-to-date information on how to stay safe as well as for guidance should you suspect you have contracted COVID-19: