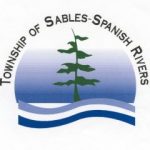 Our community is nestled in the LaCloche Foothills region of Lake Huron's North Shore, encompassing a large rural area including the communities of Walford, Massey and Webbwood.
---
Fire Ban – Still in Effect Aug 14, 2018
The Ministry of Natural Resources & Forestry has partially lifted the Restricted Fire Zone in our area, however the municipal fire ban remains in effect! 
For more information visit: https://www.ontario.ca/page/outdoor-fire-restrictions 
---
Bears in the Community
Due to the recent bear sightings, the public is advised to follow the guidelines found on the "Bear Wise"  website: https://www.ontario.ca/page/prevent-bear-encounters-bear-wise  
---
2018 Municipal Elections
For information and updates on the October 22nd Municipal Election, as well as the Certified List of Candidates, please visit the 2018 Municipal Elections page (updated July 30, 2018).
---