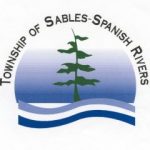 Our community is nestled in the LaCloche Foothills region of Lake Huron's North Shore, encompassing a large rural area including the communities of Walford, Massey and Webbwood.
---
NEW!!
Council Meetings now commence at 6:00 pm (begins January 23rd, 2019)
---
Parking Bylaw Reminder
This is a reminder that pursuant to Bylaw 2009-40 no persons shall park a vehicle on any municipal road allowance between the hours of 2a.m. and 8a.m., or during other periods of snowplowing operations, from November 1st to March 31st, except for emergency and health care vehicles.
Any vehicles interfering with snowplowing operations shall be subject to being ticketed or towed away at the owner's expense.
---