---
2018 Municipal Elections
For information and updates on the October 22nd Municipal Election, please visit the 2018 Municipal Elections page (updated June 21, 2018).
---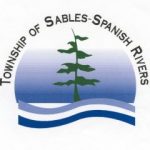 Our community is nestled in the LaCloche Foothills region of Lake Huron's North Shore, encompassing a large rural area including the communities of Walford, Massey and Webbwood.
Incorporated in July of 1998, the Township of Sables-Spanish Rivers offers all of the convenience of urban living amidst tranquil rural surroundings.  While larger urban centres such as Sudbury and Sault Ste. Marie are only a short drive away, our many local retail and service establishments easily meet the needs of our residents, visitors and businesses alike.
A well-staffed medical clinic, volunteer fire department, two libraries, learning centre, arena facility, two community halls, outdoor rinks, restaurants and farming history are but a few reasons why visitors to our community often become long-term residents.
---