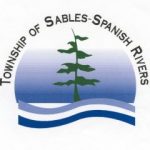 Our community is nestled in the LaCloche Foothills region of Lake Huron's North Shore, encompassing a large rural area including the communities of Walford, Massey and Webbwood.
---
2018 Municipal Elections
Regular Voting Day is Monday, October 22, 2018
Between the hours of 10:00 am and 8:00 p.m.
 Qualifying addresses vote at the following locations:                                                                 
Town of Massey & Townships of Salter, May, Tennyson, Harrow & McKinnon
S. Geiger School
355 Government Road, Massey
Town of Webbwood & Townships of Gough, Hallam, Shakespeare
Webbwood Public Library
16 Main Street, Webbwood
Township of Victoria
Walford Community Centre
410 Highway 17, Walford
 *** ALL VOTERS MUST SHOW IDENTIFICATION FOR PROOF OF NAME  AND QUALIFYING ADDRESS AT VOTING LOCATION ***
For information and updates on the October 22nd Municipal Election, as well as the Certified List of Candidates, please visit the 2018 Municipal Elections page (updated Sept 4, 2018).
---