Churches
Does a listing need to be updated? If you are a representative from one of these churches, please contact the Township office at 705-865-2646 to request an update to the listing.
---
COVID-19 CEMETERY RESTRICTIONS
The following restrictions on visiting cemeteries are in place to prevent the spread of COVID-19:
Visitors must adhere to the Emergency Management and Civil Protection Act regulation which limits gatherings to five (5) people.
For funeral services at the gravesite, there can be no more than ten (10) people, not counting funeral staff – but only for the funeral services.
Physical distancing between people, of at least two metres (six feet) apart, must be practiced at all times by everyone in the cemetery.
We know how hard this is on families.  Unfortunately, these are necessary restrictions for everyone's safety.
We hope families can find alternate ways to remember and celebrate their loved ones, such as on the phone, or video calls and conferencing available online.
---
Immaculate Conception Parish
160 Darby Street West, Massey
(705) 865-2035
Mass: Sunday 11:00 am
---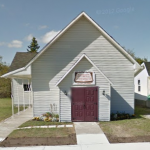 Massey Bible Chapel
315 Castle Street, Massey
Contact:  David Lawrence
Sunday: 
Breaking of Bread at 9:30 am
Family Bible Hour at 11:00 am
Prayer & Praise at 7:00 pm

Friday at S. Geiger Public School
Joy Club (Kindergarten to Grade 6) at 6:00 pm
Youth Group (Grades 7+) at 7:00 pm
---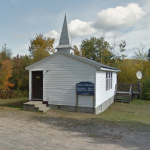 North Shore Seventh-Day Adventist Church
18 Menard Crescent, Walford
Phone: (705) 865-3013
Email: northshore@adventistontario.org
Service Times:
Sabbath School: 10:00 am
Worship Service: 11:00 am
Pastor Ruel Malabrigo
---
St. Andrews United Church
315 Imperial Street South, Massey
Worship:  Sunday at 10:30 am
Sunday School: Welcomes all Children
---
St. Francis of Assisi Roman Catholic Church
530 Highway 17, Walford
(705) 865-2035
Mass: Saturday 4:00 pm
---
St. Lawrence Roman Catholic Church
3 Nelson Street, Webbwood
(705) 865-2035
Mass: Sunday 9:00 am
---
Zion Lutheran Church
535 Imperial Street South, Massey
Mass: Sunday 11:00 am
Summer (June-Aug) 9 am
---
Cemeteries
For information on any of the Cemeteries, please contact the municipal office – 705-865-2646.
Walford Catholic Cemetery
Highway 17, Walford
Google Map
Walford Protestant Cemetery
Highway 17, Walford
Google Map
River Road Cemetery
1110 River Road, Massey
Google Map
Grandview Cemetery
Imperial St North, Massey
Google Map
Immaculate Conception Cemetery
Imperial St North, Massey
Google Map
Lee Valley Cemetery
Cutler Lake Road, Massey
Google Map
Lutheran Cemetery
Lacloche Lake Road, Massey
Google Map
St. Lawrence Catholic Cemetery
Jeppesen St, Webbwood
Google Map
Webbwood Protestant Cemetery
Old Webbwood Road, Webbwood
Google Map