Churches
Does a listing need to be updated? If you are a representative from one of these churches, please contact the Township office at 705-865-2646 to request an update to the listing.
---
COVID-19 CEMETERY RESTRICTIONS
Outdoor funerals / Services at cemeteries
No capacity limit, except for the physical distancing requirement of 2m (6 ft).
All attendees and staff must adhere to local public health unit restrictions.
---
Immaculate Conception Parish
160 Darby Street West, Massey
(705) 865-2035
Mass: Sunday 11:00 am
---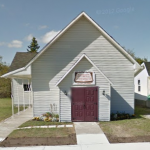 Massey Bible Chapel
315 Castle Street, Massey
Contact:  David Lawrence
Sunday: 
Breaking of Bread at 9:30 am
Family Bible Hour at 11:00 am
Prayer & Praise at 7:00 pm

Friday at S. Geiger Public School
Joy Club (Kindergarten to Grade 6) at 6:00 pm
Youth Group (Grades 7+) at 7:00 pm
---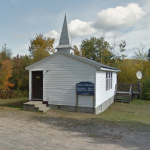 North Shore Seventh-Day Adventist Church
18 Menard Crescent, Walford
Phone: (705) 865-3013
Email: northshore@adventistontario.org
Service Times:
Sabbath School: 10:00 am
Worship Service: 11:00 am
Pastor Ruel Malabrigo
---
St. Andrews United Church
315 Imperial Street South, Massey
Worship:  Sunday at 10:30 am
Sunday School: Welcomes all Children
---
St. Francis of Assisi Roman Catholic Church
530 Highway 17, Walford
(705) 865-2035
Mass: Saturday 4:00 pm
---
St. Lawrence Roman Catholic Church
3 Nelson Street, Webbwood
(705) 865-2035
Mass: Sunday 9:00 am
---
Zion Lutheran Church
535 Imperial Street South, Massey
Mass: Sunday 11:00 am
Summer (June-Aug) 9 am
---
Cemeteries
For information on any of the Cemeteries, please review the Cemetery Bylaw  and Price List.  If you have further questions or would like to purchase a plot please contact the municipal office – 705-865-2646.
All cemeteries in the township of Sables-Spanish Rivers are under License Class-Cemetery Operator.
Consumer Information Guide
https://thebao.ca/wp-content/uploads/2021/04/BAO_CIG_EnglishApril2021.pdf
Walford Catholic Cemetery (License Number CM-04094)
Highway 17, Walford
Google Map
Walford Protestant Cemetery (License Number CM-04095)
Highway 17, Walford
Google Map
River Road Cemetery (License Number CM-04093)
1110 River Road, Massey
Google Map
Grandview Cemetery (License Number CM-04082)
Imperial St North, Massey
Google Map
Immaculate Conception Cemetery (License Number CM-04084)
Imperial St North, Massey
Google Map
Lee Valley Cemetery (License Number CM-04078)
Cutler Lake Road, Massey
Google Map
Lutheran Cemetery (License Number CM-04085)
Lacloche Lake Road, Massey
Google Map
St. Lawrence Catholic Cemetery (License Number CM-04079)
Jeppesen St, Webbwood
Google Map
Webbwood Protestant Cemetery (License Number CM-04080)
Old Webbwood Road, Webbwood
Google Map