FIRE BAN – Lifted
As of 14:00 July 11, 2023 the provincial and TSSR municipal fire bans have been lifted. Burn permits are still suspended.
Follow the QR code to the TSSR Open Air Burn Bylaw online
Remember: No Daytime Burning
Under the direction of Fire Chief Blair Ramsay, the Sables-Spanish Rivers Fire Department offers fire suppression and first-responder responsibilities within the township boundaries. Additionally, we offer Fire Prevention and Public Education services.

As a member of the Sudbury District Mutual Aid Association, the department offers its firefighting services and apparatuses to partnered departments in need of additional resources and benefits from the same entitlement. The Ministry of Natural Resources and Forestry (MNRF) is also a valued ally of the department when fighting and training to fight forest fires.
Join us on social media #SSRFireDept – keeping you informed of fire safety tips, local fire-related media releases and upcoming SSRFD events!
Chief Ramsay is supported by the following officers:
Fire Permits– CANCELLED effective June 1, 2023
Fire permits for brush burning are required year-round and are available at the following locations:
Township Office – 11 Birch Lake Road, Massey
Walford Post Office
McTwin Bait & Tackle, Heaton Rd, Webbwood
Certain fires are considered "permitted fires" and do not require a permit:
a fire set in a burn barrel
a campfire
at fire set in a cooking device
a fire set in a chimnea
a fire set in a portable device
For complete details please review Bylaw 2016-25.
Resources/Links: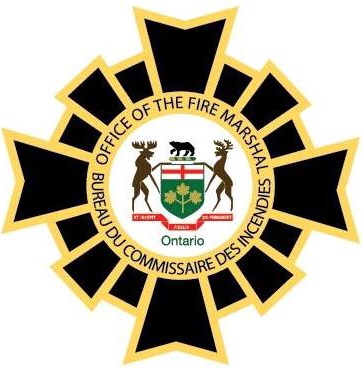 Ontario Fire Marshall https://www.mcscs.jus.gov.on.ca/english/FireMarshal/OFMLanding/OFM_main.html
National Fire Protection Association
https://www.nfpa.org/
Ontario Ministry of Natural Resources & Fire https://www.ontario.ca/page/forest-fires
Ontario Interactive Forest Fire Rating Map https://www.ontario.ca/page/forest-fires