Special Note:
Council thanks all those who attended and participated in discussion at the Public Meeting of November 13, 2019 respecting proposed amendments to the Official Plan and Zoning Bylaw.
Written comments will continue to be received until Friday December 13th, 2019. Email submissions will also be accepted at inquiries@sables-spanish.ca. All comments will be taken into consideration for further modification.
It is anticipated that Council will adopt the Official Plan amendment on January 8, 2020, for submission to the Ministry of Municipal Affairs and Housing for approval. Click the links below for more information.
---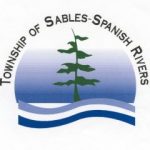 Our community is nestled in the LaCloche Foothills region of Lake Huron's North Shore, encompassing a large rural area including the communities of Walford, Massey and Webbwood.
---
---
ATTENTION TOWNSHIP RESIDENTS:
The 2019 Recycling Calendar contains an error in the schedule beginning October 31st, 2019. Please save the calendar below for the remainder of 2019. We will be providing new 2020 magnets in your January 2020 tax bills. If you have any questions, please contact us at 705-865-2646.