---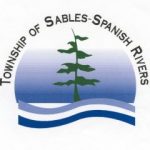 Welcome to the official website for the Township of Sables-Spanish Rivers.
---
PUBLIC NOTICE
TAKE NOTICE that the Council of the Corporation of the Township of Sables-Spanish Rivers proposes to enact a bylaw pursuant to Section 290 of the Municipal Act R.S.O. 2001 Part VII to adopt the 2020 Annual Budget.
The proposed bylaw will come before Council for consideration at a public meeting on Wednesday, June 10, 2020 at 6:00 pm. in the Council Chambers at 11 Birch Lake Road, Massey, Ontario.  At this time Council will hear any questions or concerns from the public.  Anyone wishing to participate please contact the municipal office for further details and instructions.
ADDITIONAL INFORMATION regarding this proposed bylaw is available by contacting the municipal office at 705-865-2646 during the hours of 8:00 am to 4:00 pm, Monday to Friday.
Dated the 29th day of May, 2020
Kim Sloss, Clerk-Administrator
---
June 1, 2020 *UPDATED**
Township Operations:


The Municipal Office remains closed to the public. We are still here to assist by email at inquiries@sables-spanish.ca or by telephone 705-865-2646.

Fire Permits are available for brush burning – please send an email to "inquiries@sables-spanish.ca" with your name, home address and property location of where you intend to burn (if different)  as well as your phone number.  We will email your permit to you.  Permits are NOT REQUIRED for campfires.  Please follow the Burning Bylaw for rules on when you can burn.  
The Public Works Department is continuing their spring maintenance schedule, while practicing distance separation from each other and the public.
All Public Boat launches operated by the municipality remain open at this time.
The Rainbow District Animal Shelter remains open by appointment. By-law Enforcement officers are on call to deal with Animal Control concerns. For further information, to register your pet or to place a report please call 1-800-836-6661.
The Tennyson landfill site remains open to the public during regular hours of 10:00 a.m. to 2:00 p.m. every Saturday. Our attendant is diligent in physical distancing and self-sanitizing practices. We thank you for your patience and your part in physical distancing and adherence to landfill operations. This will allow us to keep the landfill site open to the public during the Covid-19 health crisis.
****For the safety of our landfill attendant it has been deemed that there will be no scheduled 'clean up days' this spring to discourage the additional attendance at the landfill site. It is anticipated that Fall Clean Up Days can be planned.****
Please ensure all loads are properly secured and covered to prevent debris from blowing out of your vehicle or trailer!
Curbside household waste and recycling pickup continues. Due to the Covid-19 pandemic GFL is taking necessary steps to optimize operations and ensure continued service during this difficult time, while ensuring the safety of their workers. All garbage bags must be tied. Any untied garbage bags and/or loose garbage in cans will not be picked up. Recycling bins shall not contain loose tissues, wipes, masks or other contaminating product. Please dispose of these in your garbage.
The Township will provide for the purchase of bag tags at the Township office, 11 Birch Lake Road, every Wednesday from 9 am to 12 pm. Payment must be by debit only.
The Township parks and playgrounds remain closed at this time.
Please continue with physical distancing, avoid gatherings of more than 5 people, stay at home and only go out when absolutely necessary. If you have been away, you must stay home for 14 days. Do not go to the grocery store, do not  visit your friends and family – STAY HOME.
---
HELPFUL RESOURCES
Please visit the following websites for accurate and up-to-date information on how to stay safe as well as for guidance should you suspect you have contracted COVID-19: