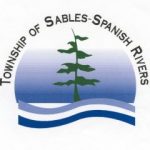 Our community is nestled in the LaCloche Foothills region of Lake Huron's North Shore, encompassing a large rural area including the communities of Walford, Massey and Webbwood.
---
NEW!!
Council Meetings now commence at 6:00 pm (begins January 23rd, 2019)
---
TEMPORARY PART-TIME EMPLOYMENT OPPORTUNITY
The Township of Sables-Spanish Rivers is looking for an individual to work with the Economic Development Committee in current initiatives and events, as a staff liaison. This is a temporary, part-time position with potential for regular employment.
This position will require working regular office hours, up to 21 hours, attending evening meetings and may also be required to oversee and assist the Economic Development Committee in the organization and planning of events such as a Farmers Market.
The days and hours of work will be varied and flexible as required. The rate of pay shall be $18.00/hour. The successful candidate will possess excellent communication and organizational skills, must be knowledgeable working with Microsoft office and have experience with taking minutes and writing reports.
Any municipal or business administration experience would be considered an asset.
A criminal records check is required from the successful candidate. Applications will be received by the undersigned until 12:00 p.m., Friday, April 26, 2019.
Kim Sloss, Clerk-Administrator