---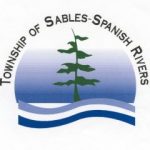 Our community is nestled in the LaCloche Foothills region of Lake Huron's North Shore, encompassing a large rural area including the communities of Walford, Massey and Webbwood.
---
ATTENTION TOWNSHIP RESIDENTS:
Due to the 2019 Recycling Calendar error, the schedule for 2020 has been changed. Please print out and save the calendar below for 2020. We will be providing new magnets in your January 2020 tax bills. If you have any questions, please contact us at 705-865-2646.